Welcoming Cambia Wood in Portland's Pearl District's Residence Inn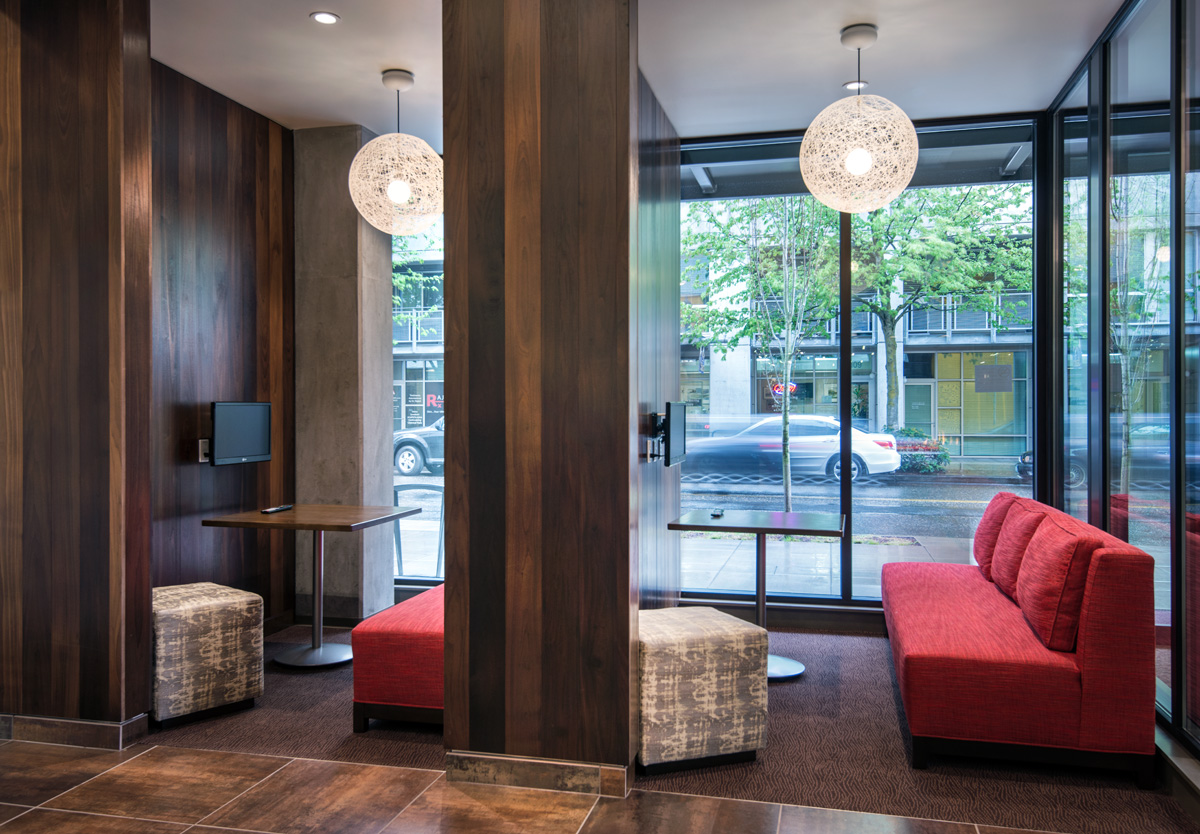 ​Portland Oregon's Pearl District was formerly a neglected corridor of abandoned warehouses. Today it has undergone an urban renaissance making it one of the most desirable neighborhoods in the city. It is home to world-class art galleries, boutique shops, and has places to grab a quick bite or sit and relax with friends over a great meal.
Nestled in the heart of this District, you'll find Portland's Pearl District Residence Inn. In their lobby Cambia by NFP's Thermally Modified Poplar's exotic look and rich color team with a beautiful fireplace to provide the warm welcoming atmosphere.
The hotel also utilized Cambia's Thermally Modified Poplar to soften and provide natural beauty to the work pods set up just outside the main lobby area.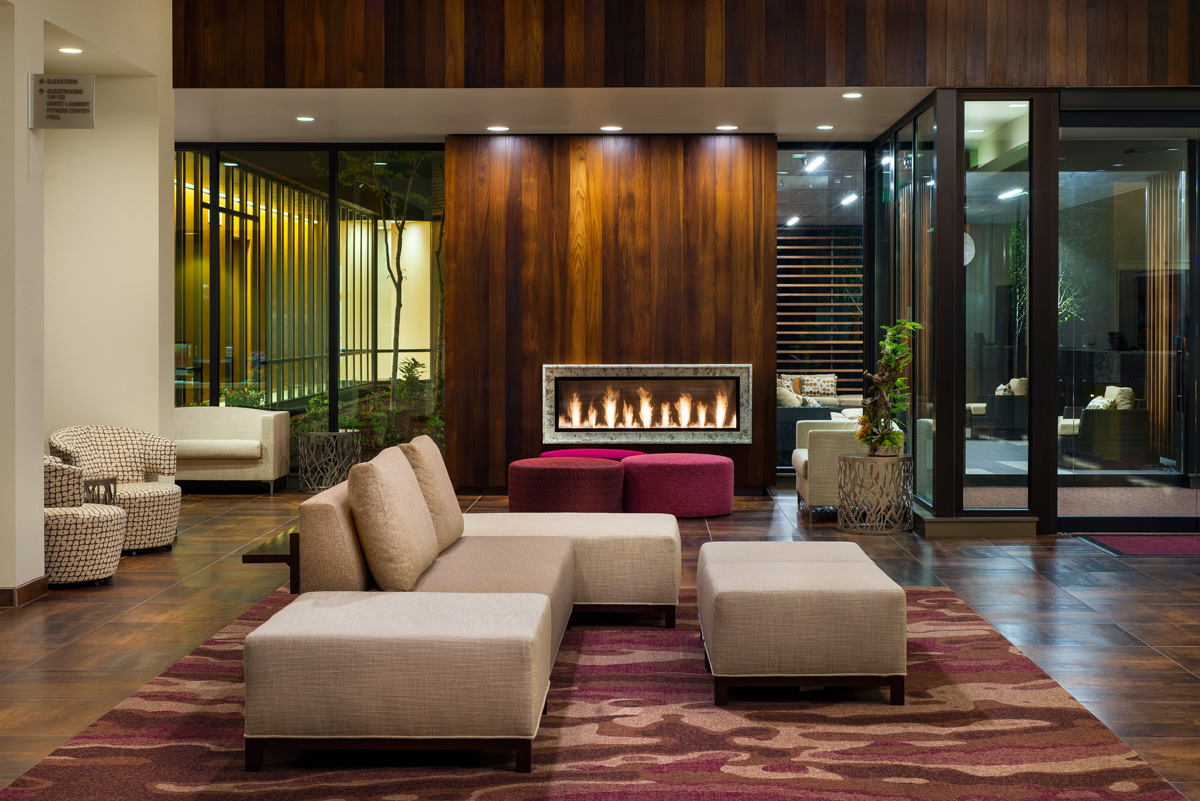 Back To Posts