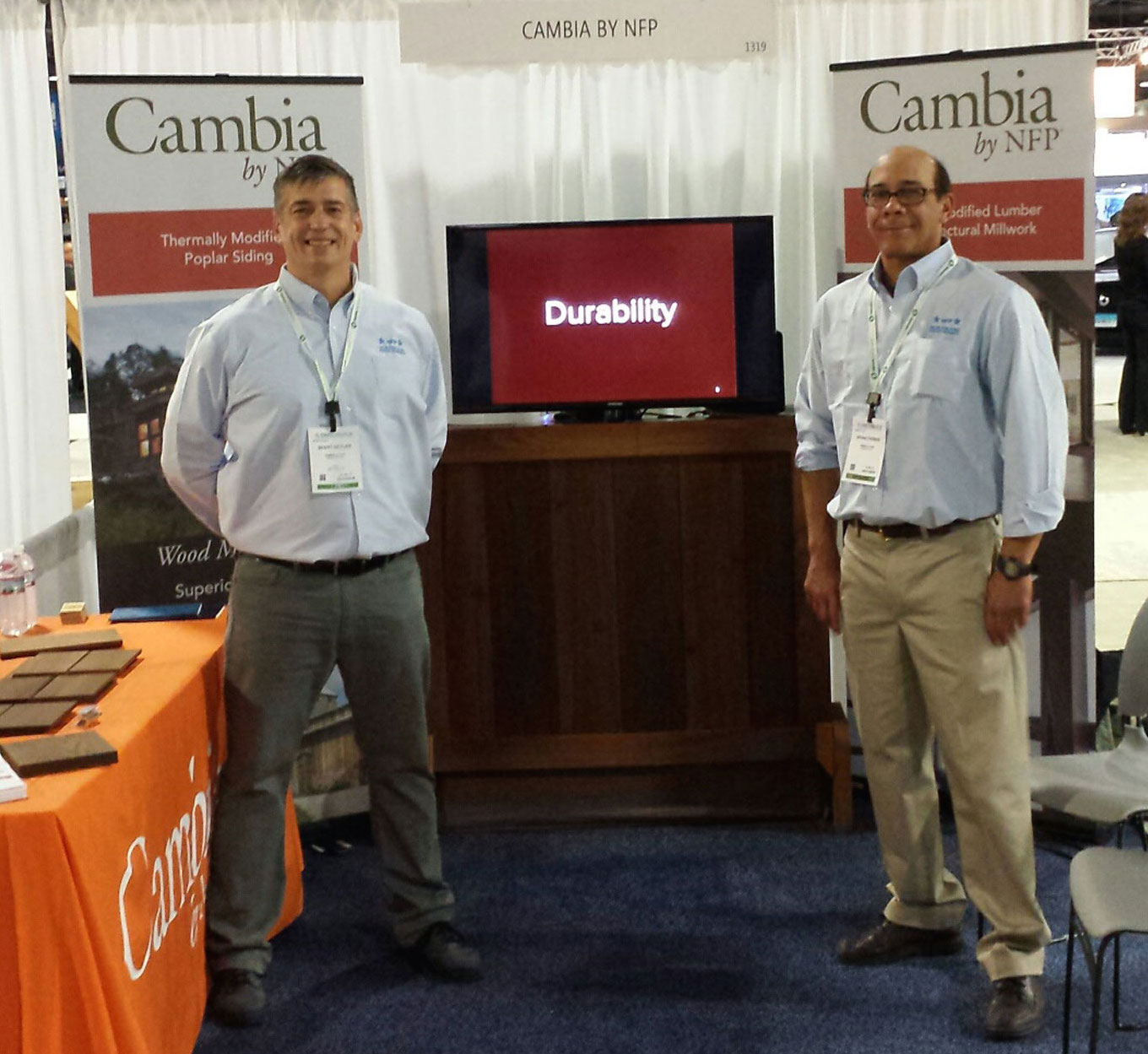 Our own Scott Seyler and Brian Thomas were busy in Washington DC this week at the 2015 Greenbuild show promoting the beauty and durability of Cambia wood.
Greenbuild is the world's largest conference and expo dedicated to green building. The show featured "three groundbreaking days of inspiring speakers, invaluable networking opportunities, industry showcases, LEED workshops and tours of the host city's green buildings".
The attendees at the show represented a diverse background including architects, developers, government agencies, sustainability officers, and students among others from both commercial and residential backgrounds. Everyone who stopped by the booth was able to hold our Cambia thermally modified wood products along with seeing how our new clip profile system integrates with our siding and eliminates face screwing and the need for furring strips.
If you missed us at Greenbuild and have a question for us, please feel free to contact us!
Back To Posts