"All objects have a beat, a rhythm, a soul. The desire is to blend them together and compose a beautiful body of design" according to Mandeville Canyon Designs. We're happy that Renee from Mandeville was able to blend our donated thermally modified Cambia Ash lumber in her design for the new nearby Exeter Area YMCA!
She created a magnificent two-story sculpture that tells the story of many dedicated hands and integrates water and wood into an imaginative wading pool of blue concrete at the base of the structure. Patrons are able to interact with the piece and walk through the "spillway" that extends on the floor.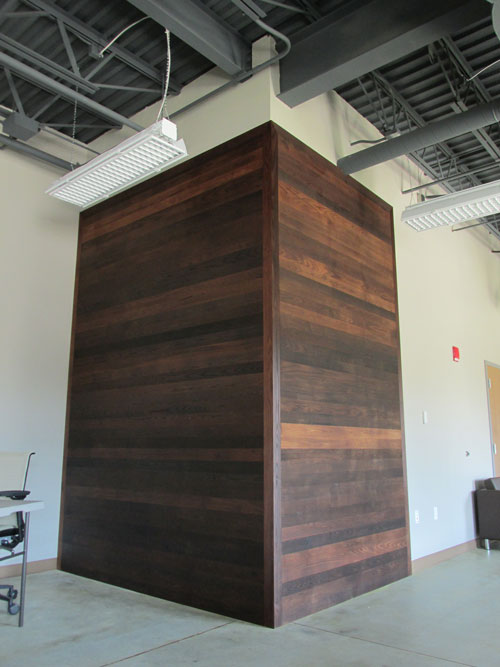 Our thermally modified Ash was also used to adorn several walls and pillar structures throughout the new building, creating a certain beauty and calming that only wood can provide. If you're traveling through the Exeter area any time soon, we invite you to check out the new YMCA facility there and see how our thermally modified Cambia Ash is used.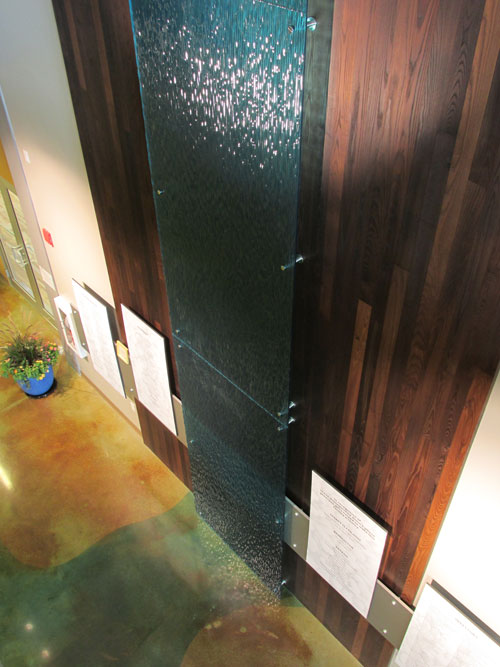 Back To Posts