Cambia thermally modified wood used in juice bar installation
Handmade, by Wallpaper*, is an annual gathering of creatives from around the world to showcase the latest and greatest handcrafted designs. The celebration takes place in Milan and is documented online and in the printed August issue of Wallpaper*.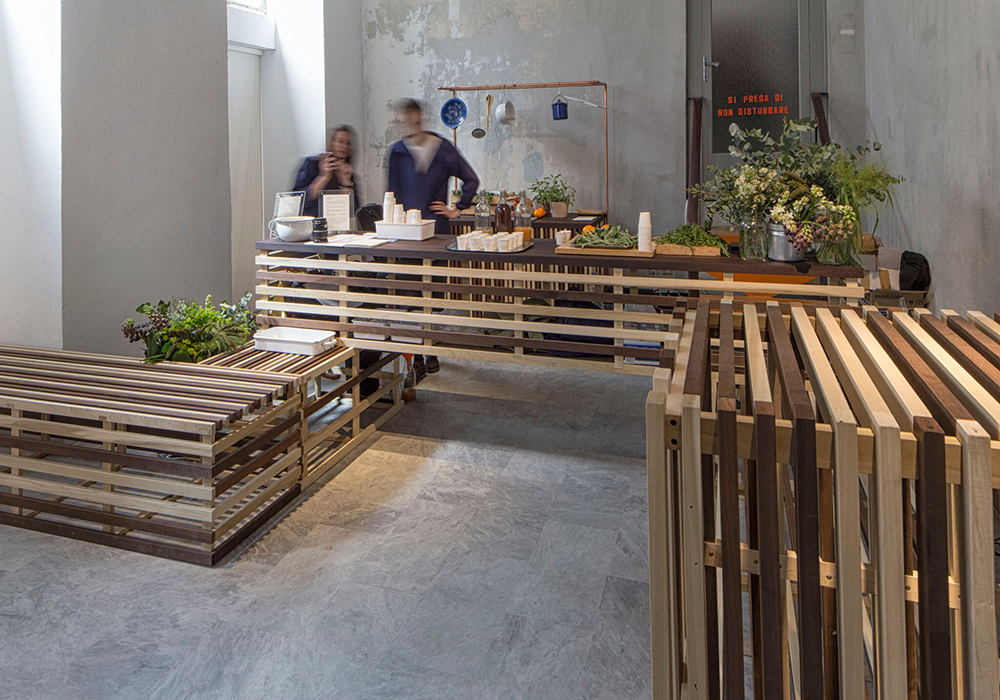 The American Hardwood Export Council (AHEC) has collaborated with designers for Handmade over the past few years to provide them with American wood for their projects. AHEC provided Cambia's raw and thermally modified tulipwood to be used for the walls of an installation in 2013 titled, "Octopus" by Adam Khan and Adam Kershaw. The wood was then recycled and reused for a juice bar installation in 2014 titled, "Tulip Bar" by Adam Kershaw and Carl Turner for Lovage. The wider boards from the previous installation were divided into smaller slats for the new juice bar to create an eye-pleasing pattern on the structure's edges. The American tulipwood was a great choice for the juice bar due to its natural durable nature.
The countertops featured our thermally modified wood because it provides a hard, moisture-resistant surface and resists staining. This wood countertop was a great choice for a bar because of the risk of drink spills. The tulipwood boasts beautiful earthy colors without chemicals which compliments the natural vibe of the juice bar.
View the "Octopus" installation on Wallpaper*
View the "Tulip Bar" installation on Wallpaper*
Read more about AHEC and Wallpaper*
Back To Posts