Cambia bench makes list of top 10 benches from around the world!
DesignCurial recently highlighted the world's greatest benches in their June 2015 post. In making this inventory of great benches, they created a bucket list of places to go if you really want to see what that little park bench could be when it grows up.
We're proud to say that the bench in the #8 spot (that our President and CEO, Jamey French is sitting on in the above image) is none other than London's great Infinity Bench which was made with Cambia by NFP's thermally modified wood! The all wood slanted bench was designed to be a one seater or comfortably fit 10-12 people. DesignCurial selected the Cambia Wood Infinity Bench because of it's unique style and use of materials and wood technology techniques. London based designer, Martino Gamper, known for his crossovers between fine art and design, designed the bench which was then skillfully built by Adam Kershaw.
The bench was originally constructed with the support of the American Hardwood Export Council for the London Design Festival in 2012. Today it graces the John Madekski Gardens at London's Victoria and Albert Museum and is a delightful spot to stop and rest if you find yourself in London.
We at Cambia couldn't be prouder to have a great example of our thermally modified wood out in the public for all to enjoy. The thermal modification that our wood goes through reduces the wood's ability to absorb moisture, preventing the structure from distorting over time, therefore making it more dimensionally stable and prolonging its life. We believe that because this bench was made from our Cambia thermally modified product line, it will be durable and beautiful for many years to come!
Please contact us today to see how we can help you with your project!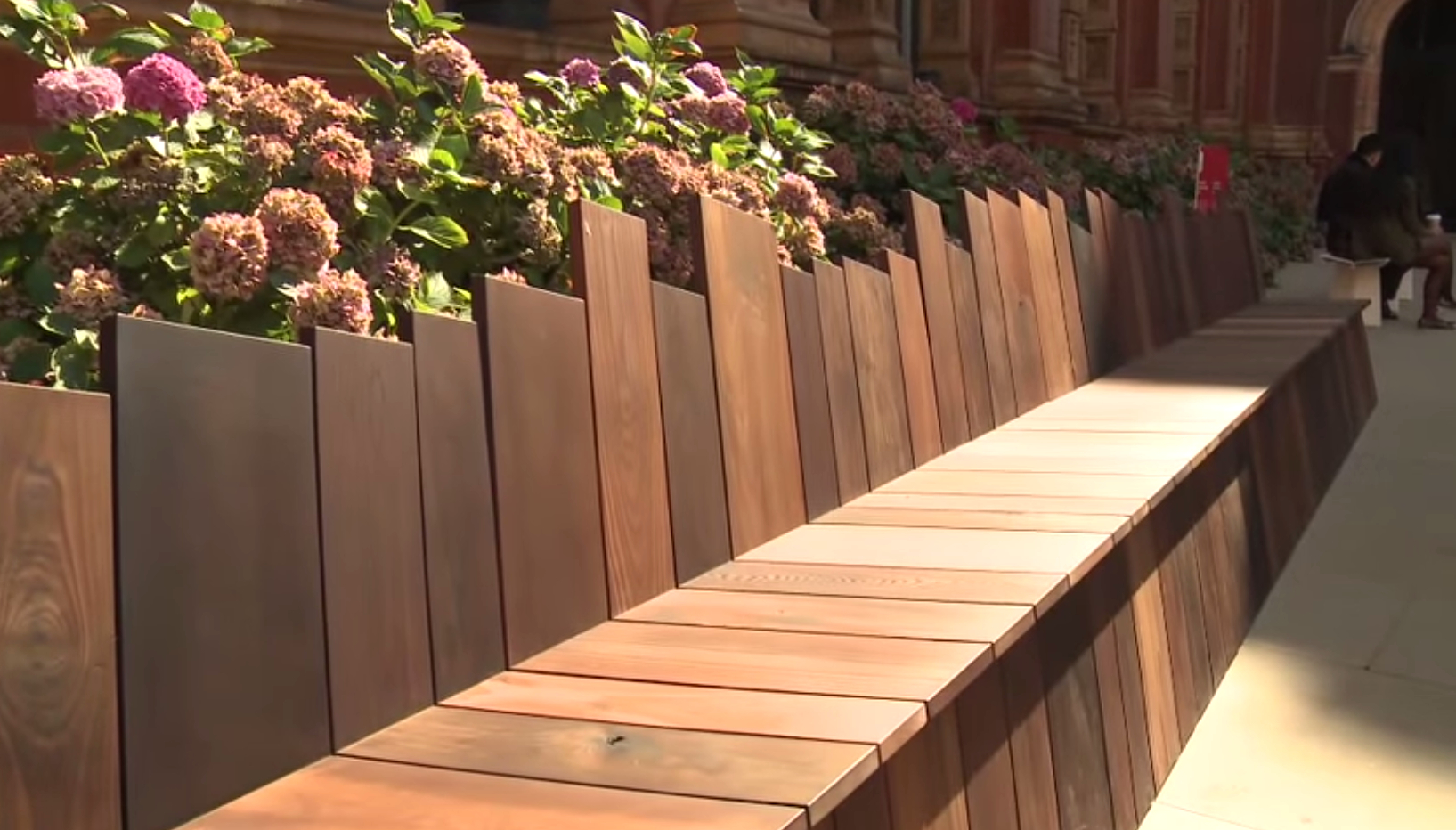 Back To Posts