Australian home uses Cambia wood
This stunning modern Australian bungalow perfectly showcases how versatile Cambia wood can be in architecture. Cambia Ash by NFP was utilized in this home's interior walls as well as exterior siding. You'll notice the wood has a rich, deep color to it that is much different than many of our other project examples that feature the wood's natural state.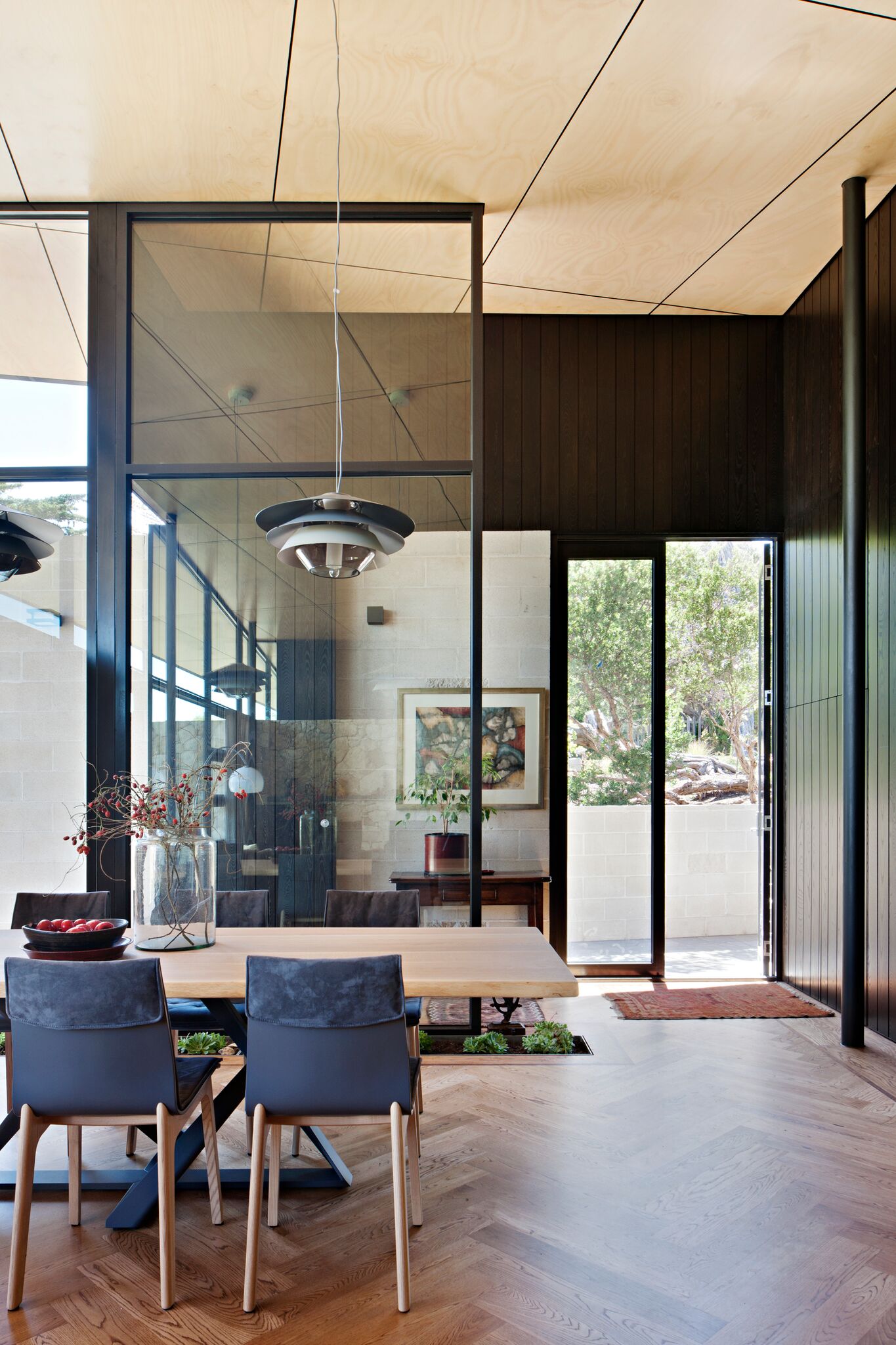 This dark hue is created using a charring process that is similar to Shou Sugi Ban. The technique delivers an exotic dark color that contrasts beautifully with the home's natural surroundings as well as unique architectural details. We are happy to see how architects have used Cambia in different ways and take advantage of Cambia's unique properties and versatility.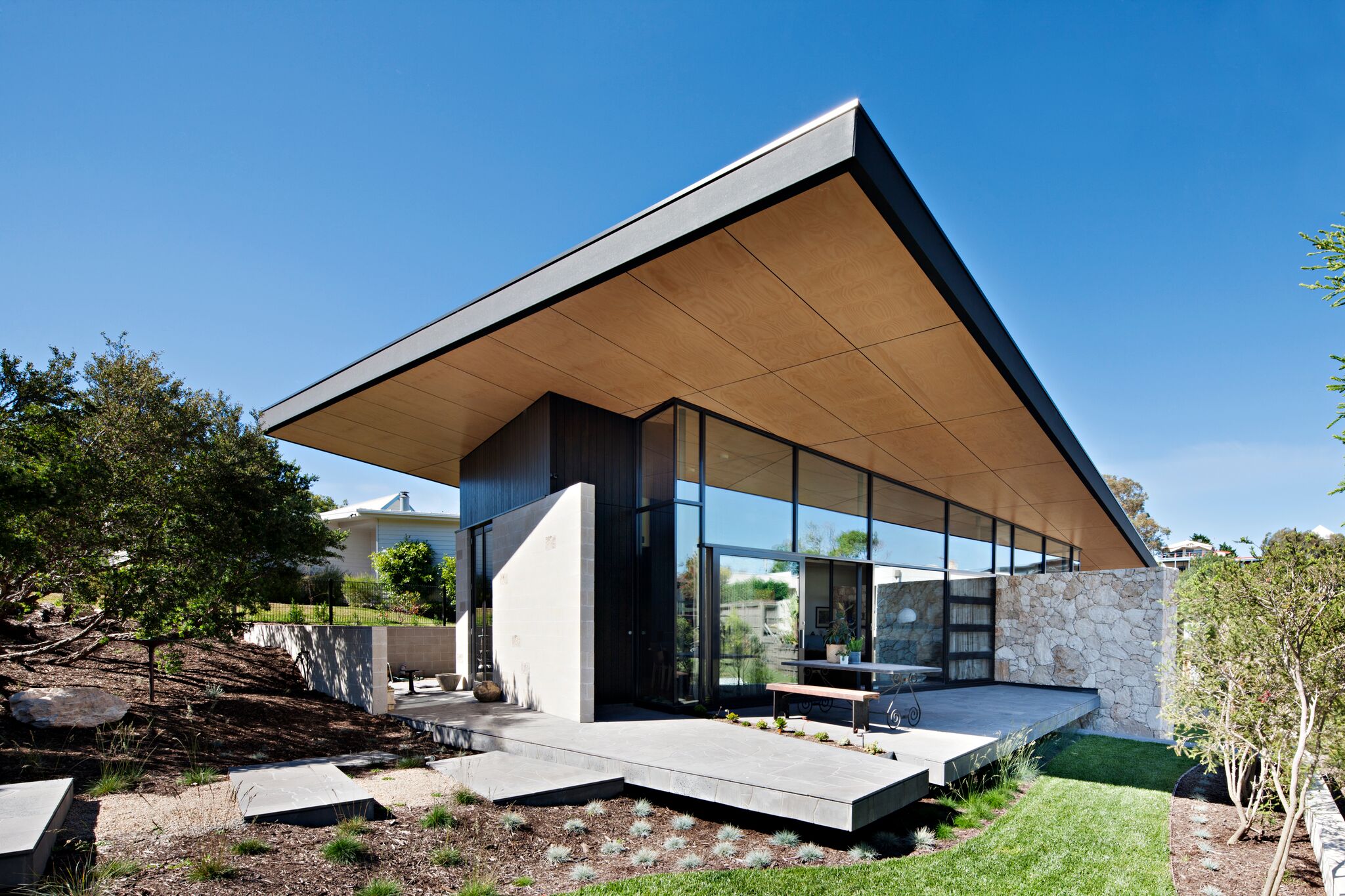 Back To Posts